Sant Joan d'Alacant welcomes you!
We are very pleased to have you here to show you everything our town has to offer. Located in the heart of the Costa Blanca, it gives you everything you need.
     The history of our beloved town is intertwined with the charming Camp d'Alacant, which has left a historical and heritage legacy of great importance over the years. Today, Sant Joan d'Alacant is among the ten tourist destinations in the province of Alicante with the highest hotel capacity, with a total of 1,129 beds. This diverse, welcoming and sustainable space invites residents and visitors to choose Sant Joan as their place of comfort.
Sant Joan d'Alacant is Close to Everything.
Our municipality has everything a visitor could want. It is located near the beach, the mountains, the capital, Alicante, and tourist destinations such as Benidorm, Dénia, Torrevieja or Jávea.
        Over the years, our population has managed to forge an extraordinary heritage legacy, both material and intangible. This has been possible thanks to the joint work with neighboring municipalities and the masterful management of the natural resources of our territory. This synergy shapes the tourist offer of Sant Joan d'Alacant, allowing residents and visitors to enjoy our quiet and welcoming environment in perfect harmony.
In this section, we invite you to discover the treasures of our municipality, from material goods that speak of our past to intangible goods that celebrate our traditions and the natural resources that this land offers us.
Tourism in Real Time, follow us on: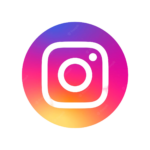 The Cultural Agenda for November and December is now available!!
Enjoy the many cultural activities that we offer in Sant Joan d'Alacant for these months:
Music concerts, cinema, theater, exhibitions, workshops, magic
Sant Joan d'Alacant becomes part of the Alicante Wine Route
Sant Joan d'Alacant joins the Wine Route offering and enriching the existing wine tourism offer. of the Alicante Wine Route
Give us your opinion about the municipal market
We want to know your opinion about the role of traditional commerce in our municipality and how it can be improved to offer you a unique and personalized shopping experience. Your opinion is important, to answer the survey you will not need more than 5 minutes. Thank you.